I recently read a quote that said, "be an encourager, the world already has enough critics."
Confession Time: 
I have often been overly critical and negative.
Perhaps you haven't seen me like this, but I have caught myself silently (and sometimes not) judging situations and others. I have felt the shame of these moments. Who enjoys being judged by others? – No one. And yet, I have arrogantly taken it upon myself from time to time and become the judge with black gown and all.
Have you been guilty of this too?
Have there been moments that you have looked down and realized you have the gavel in hand and are about to pronounce judgement on others?
Friends, it is much easier to judge other people.
We can sit back and observe situations and decisions that people make and never encourage. It takes a lot more effort to step into the ring with someone and offer sound encouragement without strings attached or to lord some semblance of power over them…just to be present with a word or two of love and compassion.
The world needs more encouragers and less critics. 
It needs more people willing to step into situations and to be friend, not enemy. There are people all around us every day who feel all alone in their circumstances and the worst thing we can do isn't to judge them or even say unkind things to them, no, the worst thing is to stand idly by wrapped in our own apathetic blanket of self-righteousness…and do nothing.
Friends, fellow ponderers,
if we are to indeed be salt and light in this world as God has desired us to be, then we need to stop casting stones like pharisees and start wrapping our arms around people who haven't experienced the love of God in a long, long time – if ever. A word of encouragement has a way of warming the heart and making the soul push forward despite the hardships of the past. We can help light the way for others if we just began to offer encouragement and put down the gavel.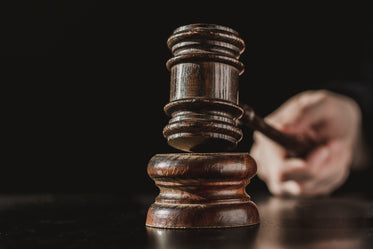 Nelson Mandela once said, "As we let our own light shine, we unconsciously give other people permission to do the same."
Homework Assignment For The Day: 
When you catch yourself passing judgement on a situation or person, offer ONE sentence of encouragement instead. Reach out to that person you just judged, or were about to judge and encouragement them in some small way. Don't do it half-hearted, like a sibling in the backseat of the car being forced to apologize to the other sibling…instead practice encouragement and see how your perspective changes and those around you.
"God created you to do AMAZING things!" Ephesians 2:10
Something more to ponder today!
"…I will be found by you, declares the Lord…" Jeremiah 29:14
Have you ever misplaced your keys…your wallet…you cell phone?
I once lost my cell phone, and I began to tear the house a part, only to discover it was still in my pocket.  (No joke, you just can't make this stuff up!)
When we lose something there is this sense of dread, we become frantic, we tear couch cushions off of sofas, pull every drawer open…all the while double backing and retracing our previous steps in order to find that missing item.   Finally when we relocate that missing thing (usually vital item – like the car keys), we exhale with a sense of relief.
Have you been there?  I am sure you can relate to this!
It reminds me of the parable of the lost coin (Luke 15:8-10).
A woman loses this valuable coin and turns her entire house upside down in order to find it, and when she does she calls all of her neighbors to come and celebrate with her.
And then Jesus drops the mic with the next sentence:  "In the same way, I tell you, there is rejoicing in the presence of the angels of God over one sinner who repents." (v.10)
The angels (and God himself) celebrates with what was lost is now found again…
Here are some observations about this topic: 
-Don't ever think that you're insignificant to God and that He doesn't care about you.
-God searches for you when you have lost your way!
-You are precious to Him (more than you can imagine).
"…I will be found by you, declares the Lord…" Jeremiah 29:14
Context: 
God's people had become corrupt, lost, broken and exiled because of their unfaithfulness.  Despite all of that God was still searching for them; still hoping that they would return to Him.  All hope was NOT lost!
God said to that generation, and I believe He still says this to our generation today:
"I will be found by you."
If you're feeling lost today, please know that the maker of the Universe is searching for you.  He knows you, loves you, desires for you to know Him.  It's not to late, never too late to return to Him.
Let me ask you two final questions:
What are you searching for in life?
Is there peace and joy in your heart?
God wants to be found by you…
May we never stop running after Him.
May we seek after God…
May we never stop learning all that we can about this amazing God of ours.
Something more to ponder today.
This is a great opportunity for young adults between the ages of 18-29 years of age.
This year's special guest is Dr. Brenda Salter McNeil, who is a dynamic speaker, author, professor, and thought-leader with over 30 years of experience in the ministry of reconciliation. Her mission is to inspire, equip and empower emerging Christian leaders to be practitioners of reconciliation in their various spheres of influence around the world.
Please consider advertising for this event in your corps and network with other corps in arranging transportation to camp Wonderland!
Please find the registration conveniently linked in this email (Registration is due by FEBRUARY 1st) : SAREGENERATION